About Us
Plastosil Moulds is an established name in the moulding industry, it is centrally located in Mumbai. It is the brainchild of Mr. Subash Dash - Managing Director.
At Plastosil Moulds we can handle all your plastic moulding requirements for you; from the design stage to production we can delivery finished products when you want, our Technicians take care of it all! We are one of the leading manufacturers and exporters of injection and blow moulds, PVC fitting moulds we also export to various countries in Asia, Africa, Middle East and in the Far East regions.
We provide utmost care to ensure quality production for our global and domestic customers. This is done by a team of professionals dedicated to ensure the optimal delivery. Our sourcing team in place assists to procure products at competitive price from round the globe thus giving us an edge over our competitors.
Our Team
From Mould Design to Production to Turnkey Solutions for Industries
Mr. Subash Dash, a B.E. in mechanical engineering and is an energetic and enterprising technocrat, with over 15 years of hands on experience in the core moulding industry.
He has actively been incharge in mould making as a product designer, mould designer, CNC and toolroom incharge.
He is now backed by his team of experienced designers, engineers and skilled workers that make it possible together to face the ever increasing challenges of the complex and intricate tooling industry requirements.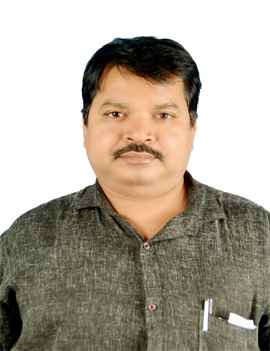 Subash Dash
Founder & Director